29 Sep

All Saints Day Special
19.00 – 20.30 Wednesday 1st November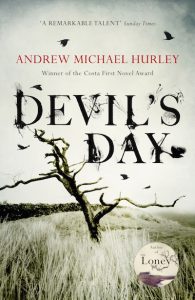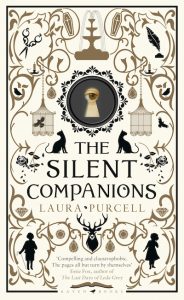 Join us at 19.00 on the evening of 1st November (All Saints Day) for an evening of frightening fiction with Andrew Michael Hurley and Laura Purcell.
Andrew became a publishing sensation last year when his debut novel The Loney became a word of mouth bestseller and won the prestigious Costa First Book Award and Book of the Year at the British Book Industry Awards. Readers were transfixed by this gothic tale of a strange coastline known as The Loney – a brilliantly unsettling and atmospheric debut.
In October Andrew publishes his much-anticipated second novel Devil's Day – the story of a valley, a blizzard, a family and the Devil. It promises to be brilliantly gloomy.
Andrew will be joined by debut author Laura Purcell, whose first novel The Silent Companions is published this autumn. Inspired by the books of Shirley Jackson and Susan Hill, it's the story of newly married and newly married Elsie, who is sent to see out her pregnancy at her late husband's country estate. Surrounded by hostility from the locals, and lacking company, Elsie discovers a mysterious locked room in her new home, and beyond its door lies a two-hundred-year-old diary and an unsettling painted wooden figure. Soon it turns out that Elsie is not as alone as we might think…
The authors will read from their books, discuss their writing, and answer questions from the audience. It promises to be frighteningly good.
Venue: Dulwich Books SE21 8SW
Price: £10 or £20 including a copy of Devil's Day